ANDY QUNTA - Legend in a Loungeroom ( 2 CD set)
$

11.99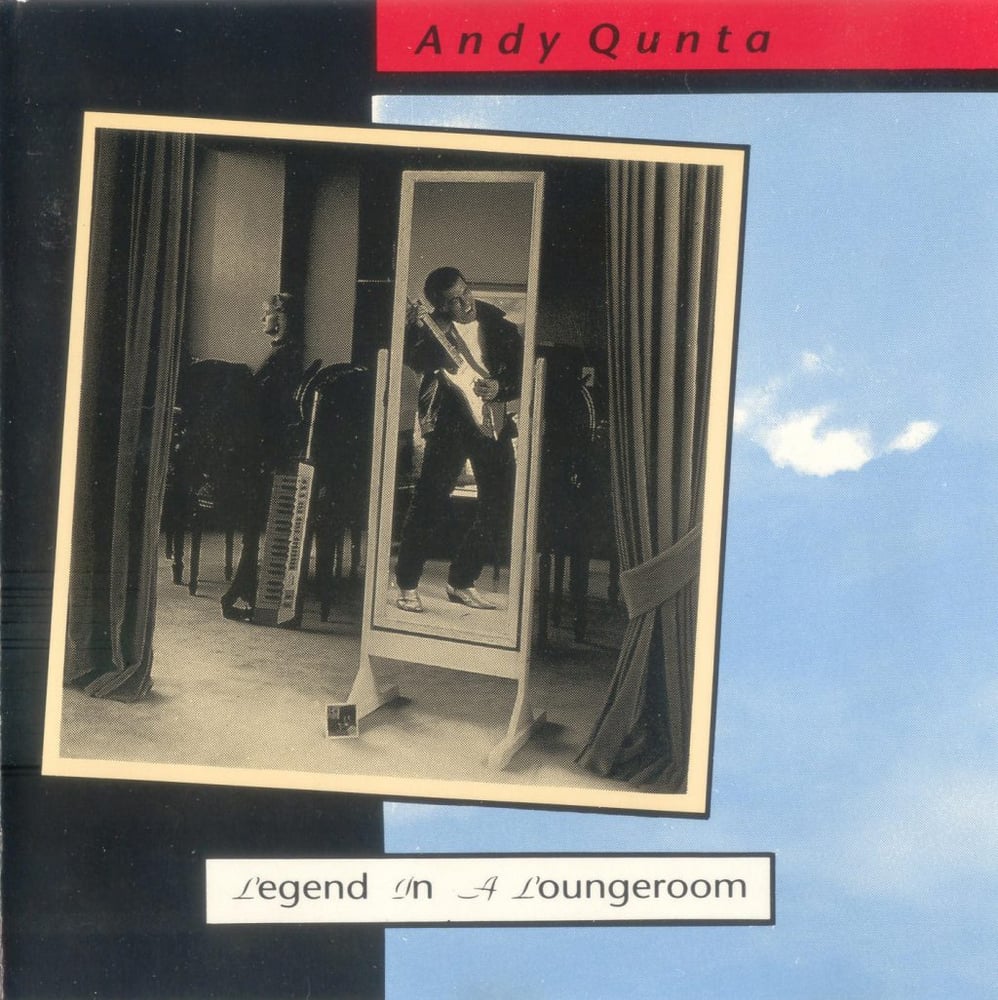 Digitally remastered and expanded two CD edition.
Andy Qunta is an English born singer, songwriter, composer and musician. In a career spanning more than 40 years, Qunta is best known as the keyboardist of the Australian rock band Icehouse from between 1982 and 1988 and the co-writer (with Chris Thompson) of the John Farnham mega-hit 'You're The Voice', considered by some as an Australian national anthem. In 1990, he released this solo album, which is sought after by collectors. It has been fully remastered from original audio and comes with a bonus discs of songwriter demos written by Andy with a variety of partners.
Demos include an array of guest stars such as Chris Thompson (Manfred Mann), Maggie Rider, Steve Hogarth, Brett Garsed and more... Includes the original Chris Thompson sung demos for the Farnham hits 'You're The Voice' and 'Don't Tell Me It Can't Be Done'.
Track Listing:
- Disc 1 -
01 Take Me Home
02 Come Back Baby
03 Thing About You
04 Waiting for the Storm
05 Tightrope
06 Sooner or Later
07 Empty Words
08 Free the Bird
09 Take This Heart010 Legend in a Loungeroom
11 These Are the Days
12 Midnight
- Disc 2 -
01 You're the Voice (Featuring Chris Thompson)
02 Time Flies (Featuring Vince Ruby)
03 Good Love (Featuring Maggie Ryder)
04 You're Strong (Featuring Chris Thompson)
05 Someone Is Missing (Andy Qunta)
06 Don't Tell Me (It Can't Be Done) (Featuring Chris Thompson)
07 Won't Let It Rain (Featuring Angie Giles)
08 Win or Lose (Featuring Vince Ruby)
09 On a Distant Shore (Andy Qunta)
10 Better Way (Featuring Chris Thompson)
11 Ghost of Your Love (Featuring Fergus Harper)
12 The Wanting (Is Too Strong) (Featuring Maggie Ryder)
13 Wheel of Fortune (Andy Qunta)
14 Don't Turn Away (Featuring Chris Thompson)