MARK EDWARDS - Land of the Living
$

17.99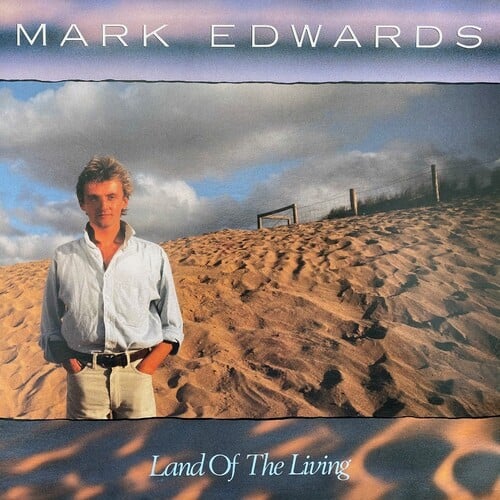 2CD Deluxe Edition Reissue.
Australian singer/songwriter/guitarist Mark Edwards recorded his one and only solo album following the split of popular band The Runners. He signed with WEA Records and released the hit single 'Worlds Away' and the album 'Land Of The Living', delivering 3 other singles from the album.
Also featured on the album is Michael Hegerty (Jimmy Barnes), acclaimed session drummer Ricki Fataar and legendary backing singer Venetta Fields (ex-Boz Scaggs, John Farnham) plus Sharon O'Neill.
A true lost gem of guitar driven Aussie melodic rock.
Track Listing:
- Disc 1 -
01 Land of the Living
02 World's Away
03 So Listen
04 Something New
05 Candy Baby
06 Wedding Ring
07 Only a Love
08 Life and Times
09 Time Goes By
10 Somebody Like You
11 Back in the Land of the Living
- Disc 2 -
01 Hard Times (1987 Single)
02 Up from Under (Unreleased Demo)
03 Moonbeam (B-Side)
04 Shah and Kim (B-Side)
05 Land of the Living (Extended Mix)
06 One and Only (Extended Version)
07 Only a Love (Extended Mix)
08 High Times (Extended Mix)
09 World's Away (Single Edit)
10 So Listen (Edit Version)
11 Land of the Living (Long Version)